Rudolph Law
Wisconsin attorney
Criminal Defense - OWI DUI Defense Lawyer
Attorney MIKE RUDOLPH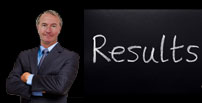 Mike Rudolph, Attorney at Law, Rudolph Law Office
111 East South River Street
Appleton, WI 54915
Local: (920) 730-8533

Attorney Mike Rudolph's stellar trial record and many dismissals have earned him a reputation as being The Fox River Valley's Best Criminal Defense Lawyer.
Appleton Post Crescent named Attorney Mike Rudolph one of the five best lawyers in the Fox River Valley in 1983
Attorney Mike Rudolph has twice been selected as the Best Criminal Defense Attorney, Best Drug Defense Attorneys, and Best Drunk Driving Lawyer by his peers in a 1996 Fox Cities Magazine competition, and
Best Drug Defense Attorney and Best Drunk Driving Defense Lawyer in 2002
Attorney Mike Rudolph has repeatedly received the Super Lawyers award by Law & Politics
Attorney Rudolph won the Martin Hanson's Advocate's Prize in 1997 for a successful defense in a best replica watches very difficult homicide case.
If you are seeking to hire an attorney to defend you in a criminal case or a drunken driving case, please call Attorney Rudolph right away at (920) 730-8533.
Attorney Mike Rudolph doesn't handle Expungement cases; he is the lawyer you contact before you go to court to defend you against a DUI OWI.
Other States
For information about Expungements,IWC Portuguese Replica or to speak with an attorney in another state, please click on the appropriate state name to the left.