Wisconsin expungement attorneys
Expungements are legal processes, which if successful will then result in a record of a criminal conviction being erased from a person's public record.
In some cases, an Expungement Attorney is needed to seek expungement of a prior criminal conviction, while in other cases, an appellate attorney is needed to pursue an appeal of a prior criminal conviction. Expungement attorneys and Appeals attorneys are a select group of professionals with extensive experience in these fields of law.
To contact an attorney who frequently represents people in Expungment cases, please click on the county where your case was originally tried. For Appeals, please refer to Appellate Attorneys; for criminal defense, please refer to Criminal Defense Attorneys, and for drunk driving please refer to OWI-DUI.com.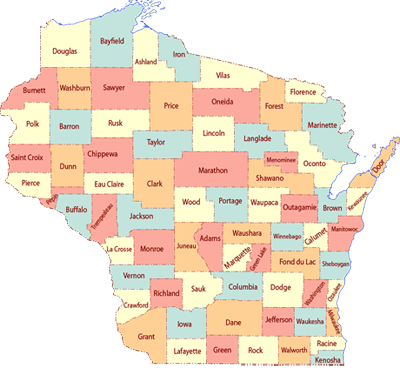 Wisconsin expungement attorneys
Wisconsin Expungement Attorneys